Show that you're a great place to shop.
Being a Google Trusted Stores reassures shoppers that you'll provide a great customer experience. And it's entirely free.
Benefits
Qualify for seller ratings.
Have happy customers? Share what they have to say about your highly rated shopping experience. The reviews that we collect through Trusted Stores can qualify you to display seller ratings on Google AdWords and Google Shopping.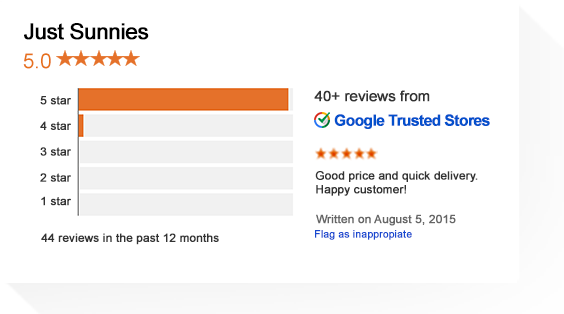 Benefits
Showcase your status on Google ads.
Help win over searching shoppers on Google. Use review extensions to showcase your Google Trusted Stores status on AdWords, which can boost click-through rates. On Google Shopping, the Trusted Stores badge lets shoppers know that you're a safe and reliable place to shop.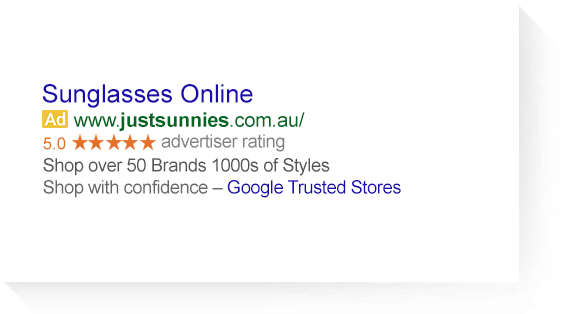 Benefits
Offer purchase protection.
Through Trusted Stores, your customers can get free purchase protection from Google for up to £1,000* if they opt in after checking out on your website.
Some restrictions and exclusions may apply. Google's protection is not a product warranty or endorsement, nor is it a form of insurance.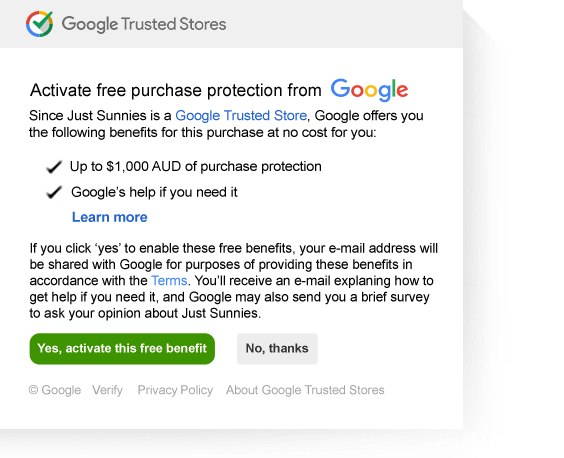 Benefits
Improve sales on your site.
Displaying the Trusted Stores badge on your site can encourage more people to buy from you – and to spend more when they do.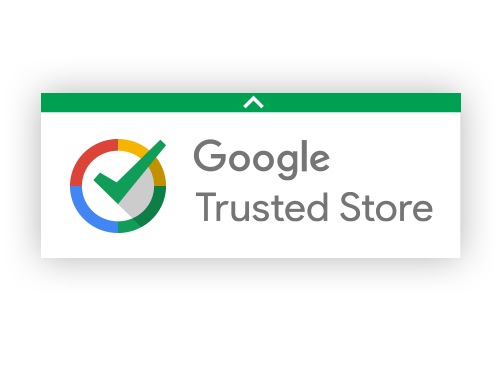 Become a Google Trusted Stores.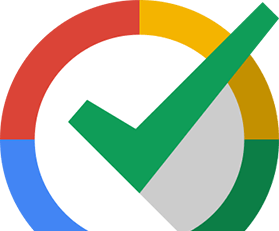 Featured Google Trusted Stores: