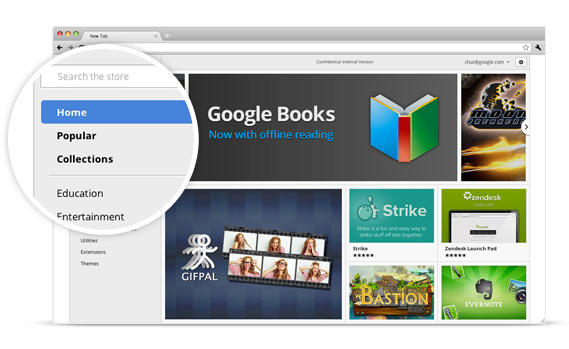 Discover apps, extensions or themes
Find what you are looking for by entering a keyword in the search box. Or, browse through categories and curated collections to discover something new.
Access easily from multiple computers
Once you're signed in to Chrome, you can access your apps from multiple computers. You no longer need to remember software keys or reinstall software on every one of your machines.