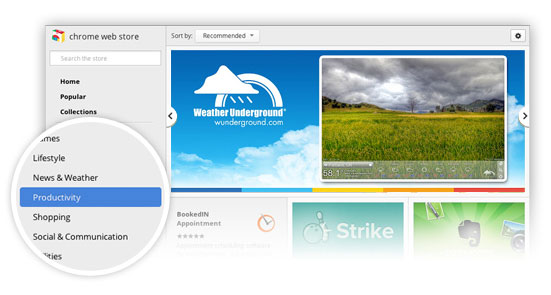 Thousands of apps
Do more with web apps from the Chrome Web Store. Web apps offer functionality similar to programmes that you'd install from a CD, but they're always up to date with the latest web technology. Plus if you're signed in to Chrome, you can access your favourite web apps anywhere.
Install apps with one click
You can add free apps to your New Tab Page with a single click on the "Add to Chrome" button. For paid apps, simply set up your Google Wallet account and click the "Buy" button.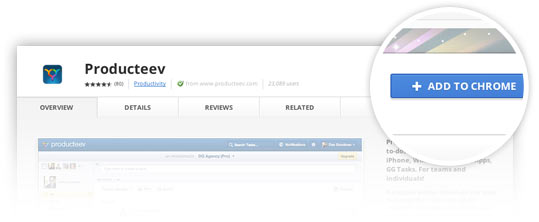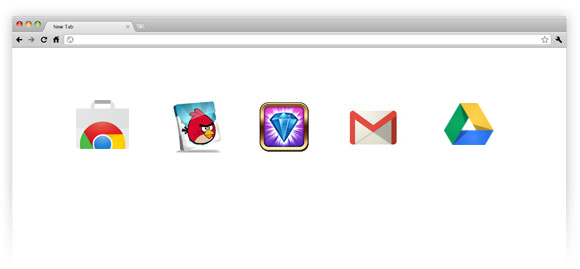 Get started from the New Tab Page
Once you've installed an app, a shortcut will appear on your New Tab Page. You can rearrange your apps by dragging and dropping them where you want or keep them organised by creating separate panels on your New Tab Page.