For Everyone
The Chromebook Family. Starting at $347. A new type of computer with everything built in.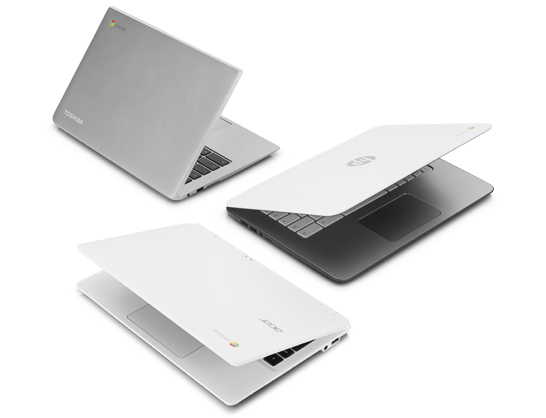 Prices shown are recommended retail prices only.
Delivery charges may apply. Some apps require internet connection.
Find a retailer
Shop online for a Chromebook today, from just $347.
For schools and businesses
Learn how schools and businesses can easily manage Chromebooks to improve collaboration.
Stay informed
Receive Chrome device updates, promotional offers and other related news.