Features
Best of Chrome OS
The Acer Chromebook runs Chrome OS, which means it has Google Apps built-in, it's easy to share, and stays up to date automatically.
Manage users, devices, and apps
The web-based management console makes it easy to deploy and centrally manage a fleet of Chrome devices and users.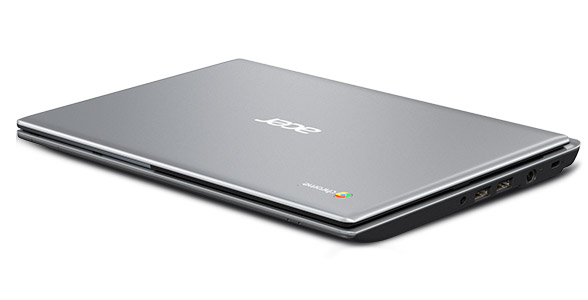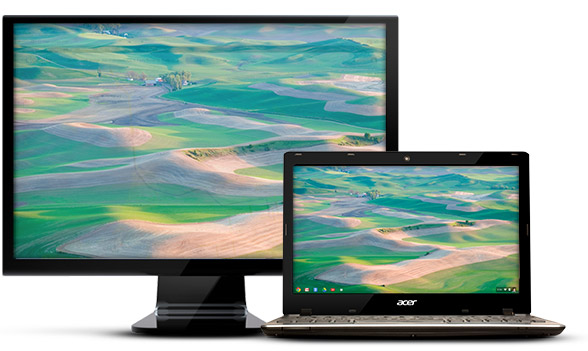 Customise the way you want
The Acer Chromebook supports HDMI and VGA output and includes 3 USB ports.
Stay connected
The dual band Wi-Fi chip makes it easier to connect to wireless networks.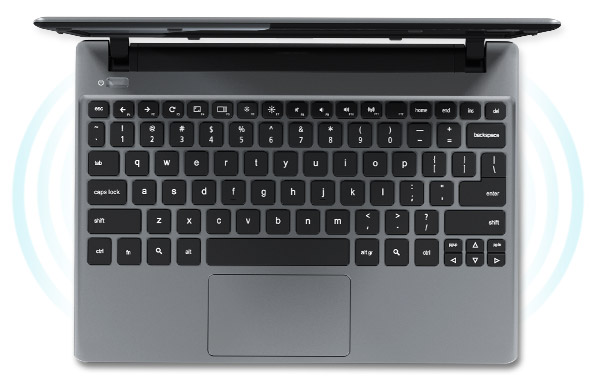 Key Specifications


Audio input / output
USB ports
Power
Kensington lock
Ethernet
VGA
HDMI
USB port
11.6'' (1366x768) display

1 inch thin – 3 lbs / 1.4 kg

Up to 7 hours of battery

1

Dual-core Intel® Celeron® Processor

100 GB Google Drive Cloud Storage

2

with 16 GB Solid State Drive
Dual band Wi-Fi 802.11 a/b/g/n and 10/100/Gigabit Ethernet

HD Camera

3x USB 2.0

1x HDMI Port, 1x VGA port

2-in-1 memory card slot (SD, MMC)