A modern browser for schools
Deploy and manage Chrome for Education for your school or district.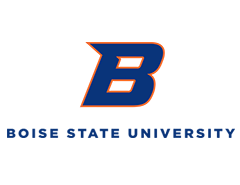 Boise State University
"With Chrome, I don't have to worry about individual users clicking a prompt and agreeing to an update that might pose a security threat if not implemented correctly. Google Chrome for Work updates take care of everything.
-Peter Jurhs, Technical Manager
Control 100+ policies
Chrome for Education offers more than 100 policies to fit your needs. Choose auto-updates to get the latest security fixes or manual updates for more control. Configure which applications and extensions teachers and students receive and manage different plugins. You can even deploy a private web store with customised and curated apps, manage compatibility of older apps and more. Find out more at the Chrome for Work Help Centre.
Advanced features & support
Chrome's cloud-based management lets you customise policies and preferences for your students and teachers from the web, regardless of what device they use. Cloud-based management for desktop OSs and support for Chrome is available for Google Apps customers. If you're not an Apps customer and you're interested in learning more, sign up here.
Security
Google Chrome for Education uses security technologies like Safebrowsing, sandboxing and auto-updates to protect your school from malicious sites, viruses, malware and phishing attacks. Our cross-site scripting protects against sites that try to steal teacher and student data.
Stability
Chrome's multi-process architecture means that when one tab crashes, it does not bring down the entire browser. Prior to every Chrome update, we'll run thousands of continuous automation tests and collect data from our Development and Beta channels to improve stability.
Compatibility
Always up-to-date with modern web standards, Chrome lets you run the latest cloud apps. If your school needs a legacy browser to run older applications, try Chrome's Legacy Browser Support, which helps IT deploy Chrome while supporting an older browser.
Speed
Chrome is built to be fast in every way - starting up from the desktop, loading websites and running complex, business web apps. With every new release, Chrome continues to improve its Octane score, a benchmark for JavaScript speed.
Productivity
Users can sign-in to Chrome to access their apps, bookmarks, extensions and other web settings. That means when your students leave school, they can still access everything that they need to complete assignments.
Privacy
Chrome puts you in control of your private information while helping protect the information that you share when you're online. You can control privacy preferences from the Options dialogue, under the Privacy section located at the top of the Under the Hood tab.